Alvaro Cerri talks about himself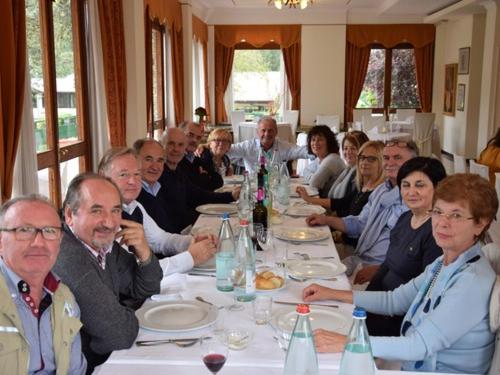 FIRST EPISODE
05/07/1968 - 05/07/2018
50th of work
7 as a butcher
43 as a restaurateur referred
30 as a cook.
Above all, the kitchen is a BEAUTIFUL LOVE.

the first school, after the middle school, was in Melzo: professional institute for food industries - an excellent school run by the veterinary faculty of Milan - 60 boys from all over Italy in search of a good opportunity all future butchers; now among them we have doctors, psychologists, factory managers and high-level business consultants and .........
We met again recently we are still tied up like a month had passed.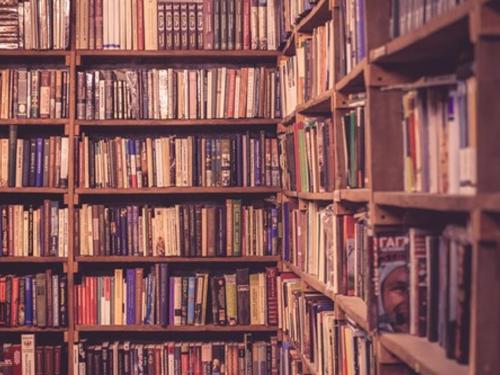 SECOND EPISODE
What is left of the Melzo food school? An almost insatiable hunger for knowledge. At that time the school included, in addition to the hours in the classroom, even whole days in the past in the Galbani sausage factory or in the butchery departments of the Milan supermarkets, which closed in the afternoon in the sixties. I spent my time in the library Dell universita, veterinary sector, I bought books on chemistry or animal physiology, I read and reread them, trying to deepen the school's program. This hunger for knowledge still accompanies me.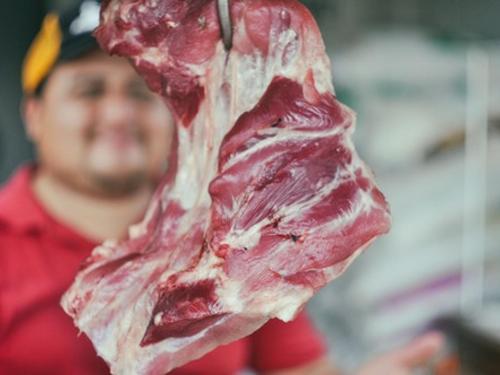 THIRD BET
The Melzo school procured all the students, on the same day of the diploma, a job; for that time 63,000 lire a month were many.
Being a butcher had two great advantages: the first was the salary, the second was that the work was strictly manual; this allowed me to face the challenge that I consider most demanding of my life. I wanted to do scientific high school and I wanted to graduate from Calini and I wanted to do it quickly. First problem: there are no evening high schools, so I have to invent it; some subjects I study alone, others I go to private lessons. For three years I studied at least 8 -10 hours a day and after three years I introduce myself not presented by any private school to the graduation exam: it was the year 1971 .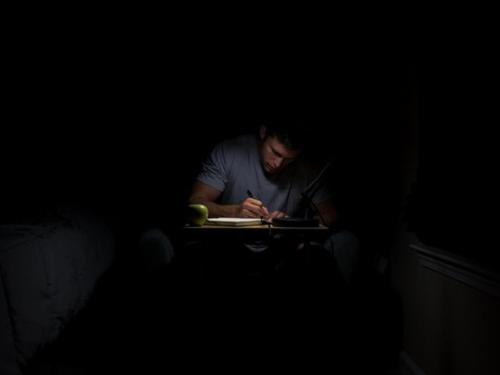 FOURTH BET
Telling three years in five words is not easy, so three years mean:
never go out once with friends - who wonder what happened to you -,

means having doubts about the success of the project,
means that in your house, New Year's Eve, your brother and friends celebrate and you have isolated the bedroom door so as not to hear and you are studying.
But do not think that these were sacrifices, because it is not so; I had neither nostalgia nor anything else, I just did it and I loved doing it.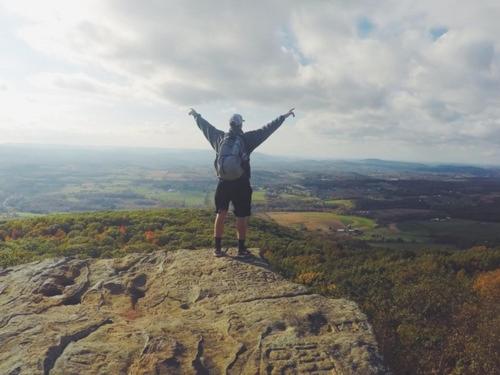 FIFTH POINT
The final exams for me was like this: I did the writings with all the others and then, before taking the actual exam, I took a pre-examination of all the subjects for the previous years; this allowed me to access the oral tests. At the end of a very hot Saturday evening, while I was leaving the supermarket and going to the bus, I met the professor who was giving me math lessons, who gestured and said aloud: "crazy, crazy, but you did it "- only the birth of my daughter gave me a stronger emotion. An exceptional undertaking, like climbing a very high peak.
The bus to go from Brescia to Castenedolo did not take the usual half an hour, but for me 5/10 hours.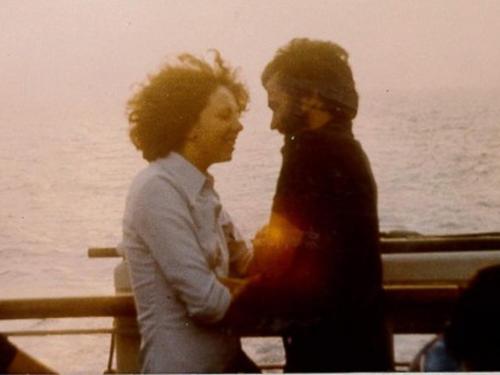 SIXTH POINT
It was time to decide what I would do when I grew up and I was aware of my inclinations of what I loved doing: art, art, art was what I felt should have been my future, and instead, I choose maths; an apparent contradiction mainly because I knew very well that I was not a mathematician, but only that I loved mathematics very much. Painting I knew I would always do it, but math if you don't study it you'll never learn it and so I did.
.... A story related to my love of art ....
In those years I had been struck, struck, overwhelmed by a girl, but in front of her I remained awkward, clumsy, craving for her, but except for a few hugs I could not say or even say. I discover that the young man's house organizes traveling to Florence, so I too go. The first time the bus stops in front of the church and baptistery, I remain enchanted. 50 boys spend the day together laughing and joking and I, all by myself, to see Florence all day and lose the girl forever, the art has won.
This is my "madness"!

And then came YOU ... Mirto
First year of university, university canteen at the luxurious and prestigious Augustus restaurant, a sector reserved for students. At the table a friend introduces me to this girl, a strange, almost masculine name, but which contrasts with a very intriguing minute appearance.
He was taking it with the waiter who, probably accustomed to a high-level clientele, snubbed us and mistreated a little, on that occasion he immediately demonstrated his character, wished the waiter who brought a row of dishes to "fall him and his dishes "- this happened immediately.
I saw it all: femininity, strength, determination and implicit, but very evident, even if very veiled, a sexual charge. It was done!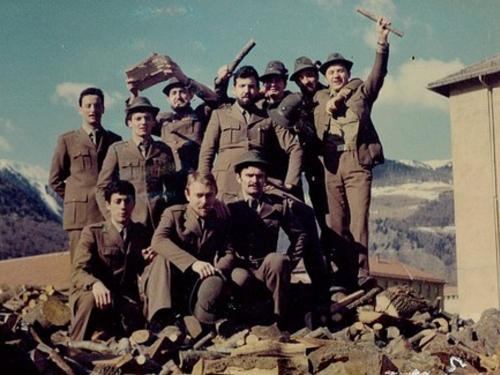 SEVENTH BET
Three years later nothing of notable study exams like thousands of others until my father and my brother have a brilliant idea:
They - "we open a restaurant and you who are a butcher help us"
I - "really as you know I would like to graduate"
They - "yours will be a part time commitment"
I - "then it's good"!
But I also have to do military service, so I leave and when I get back my brother retires.
I could never abandon my parents who, without me, could not continue; so exams are not done or go wrong. The restaurant did 600/700 people every weekend; the sudden availability of money did not compensate for the feeling of discomfort.
For five years I studied piano, which I loved a lot and made up for displeasure, all this until I went into the kitchen and then everything changed.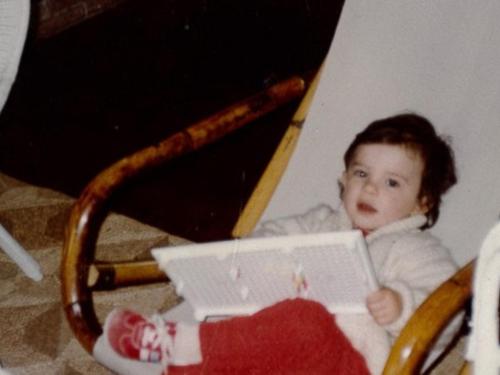 EIGHTH POINT
From high school to when I became a father, that is for at least 12 years, it seemed that the color had disappeared in me. I remember that for a long time I was with Enzo Gazic, Antonio Padula and Maurizio Margaroli in the latter's studio to paint together; I stood there in front of the canvas with the colors and brushes without being able to do anything, I don't know what the cause was, but so it was.
When I learned that I would become a father, everything changed. I painted three entire walls of the room that would have been my daughter's and almost magically the color was back.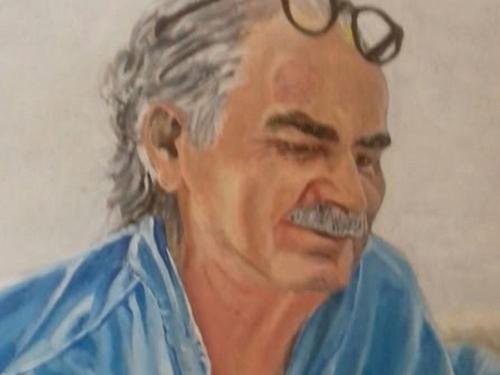 NINTH POINT
Many people say: "painting and cooking are similar" and it is true, you have the possibility to say what you are, if you do not let yourself be dazzled by fashions or by the desire to please journalists or reviewers; then you can experience an enormous pleasure, whether this leads you to success or not. Try an intimate pleasure only yours, and if by chance you will also be understood, then your life will make sense. This is how I live my activities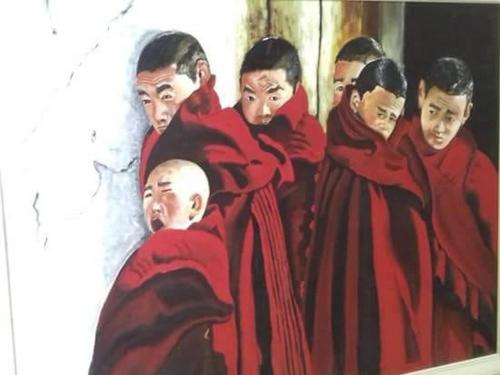 TENTH BET
In my opinion there are only two ways to conceive life: the first is that of awareness: we know we are part of a universe that has a light year as its unit of space and a million years as a parameter of time; then the whole daily life: the value of things, of money, of debts and credits acquires a very different value, less fundamental only personal.
Of the second way I talk about it in the next episode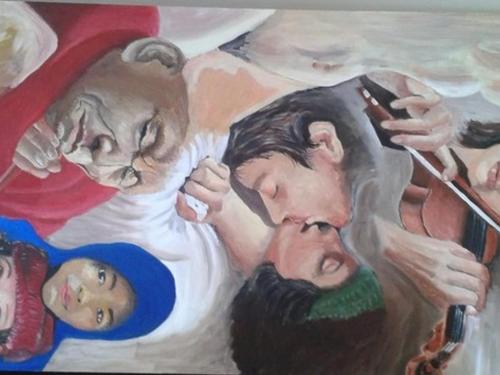 ELEVENTH EPISODE
It is a spiritual self-portrait and is linked to the tenth episode.
The second way of conceiving our world is that of faith, no matter what, religious, philosophical. Everything is clear and above all, of course. Unfortunately, or fortunately, for me it is not so in everyday life and constantly I am aware of the dimensions of space and time of which I spoke in the tenth, but contrary to what one might think, this awareness has always pushed me to love more intensely possible work, painting and all the things I represented there in that spiritual self-portrait.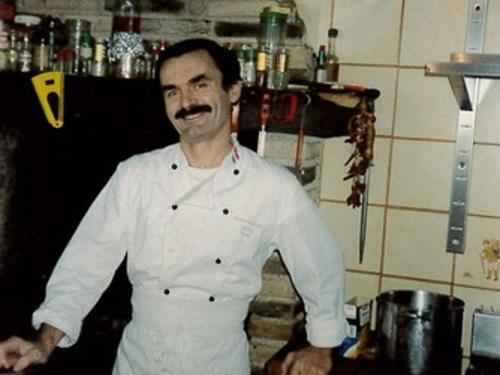 TWELFTH EPISODE
Since my father's replacement, Maurizio Gambarri doesn't want to go to France, where I want to send him for an internship, I decide to go; so at the tender age of 40 I became a restaurateur to a cook. The method I learned, when I was in high school, applied it in the kitchen, a lot of study and a lot of experimentation, a double volume by Bocuse, I read and reread it and read again. After a month in the kitchen, Vizzari arrives and a modest 13 twentieth, after exactly 12 months, 15 twentieths with amazing and wonderful BEST emerging of Brescia and its province . I thanked Dr. Vizzari for that title, I never think enough, I do it publicly today.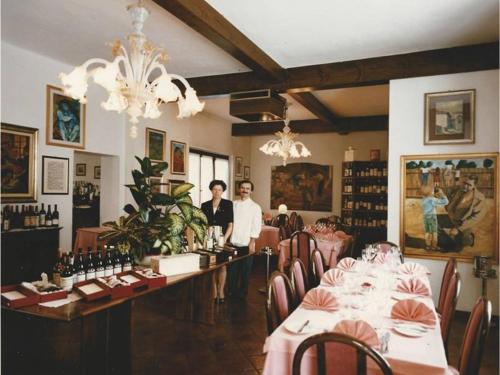 THIRTEENTH EPISODE
The entry into the kitchen, as I told you, marks the beginning of the adventure of the restaurant La Casa di Bedizzole . Those were extraordinary years, progress every day, every day an exciting experience. Suddenly from unknown operators (my wife Mirto and I), we become the object of curiosity and interest from the press and professionals. I am asked by Mauro Piscini to enter the Mete: a great honor for me, a recognition by highly talented colleagues. The group's restaurants were: Miramonti L'Altro, Il Gambero, L'Esplanade, Maschere, La Piazzetta, Il Leon d'oro, La Casa, Il Capriccio and Il Fiordaliso ...... a group of true friends!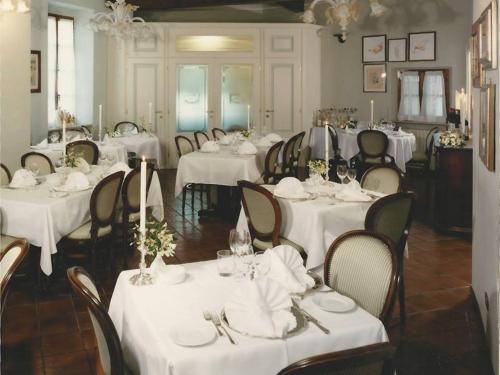 FOURTEENTH EPISODE
One of the dishes that allowed me to make that qualitative leap was definitely partridge Tortelli with truffle sauce
Here is the recipe
Filling: 6 people.
2 clean and gutted partridges
10 of white meat (pork chicken).
1 bottle of not too young red wine, rosemary, garlic, 2 cloves, 2 carrots, 2 celery sticks, 1 medium onion, 5 juniper berries, 5 cloves, salt, pepper, extra virgin olive oil, breadcrumbs, grated Parmesan cheese , meat broth to taste
Bone the partridges, mince the two meats with all the vegetables and the filtered cooking medium, add the bread and the cheese and finish with the broth.
SALSA: Parmesan white truffle butter, fresh thyme Preparation of ravioli with pasta made with 400 flour and 4 eggs. Cook the ravioli and put them in a sauté with the butter, it is important that it be cold, pour the ravioli and sauté everything by adding some Parmesan so that everything is tied. If you have the chance a grated white truffle would be the maximum, but not essential.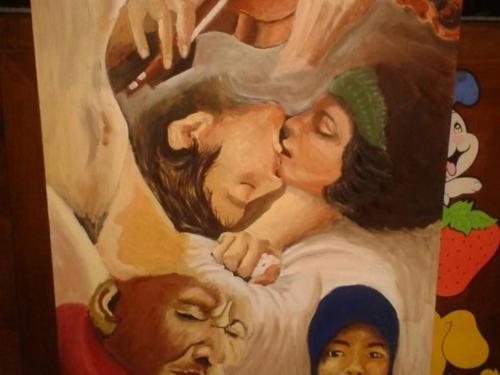 FIFTEENTH EPISODE
I like to talk about cooking and then about my story and then about painting, I'm just surprised that this might interest someone.
A friend one day while chatting, he says "you should write these things to her" and so here it is. With this framework I wanted to represent all that I am and that I love an ambitious project, perhaps a picture is not enough. the size of the picture is 1.20 m for 70 cm there is almost everything about me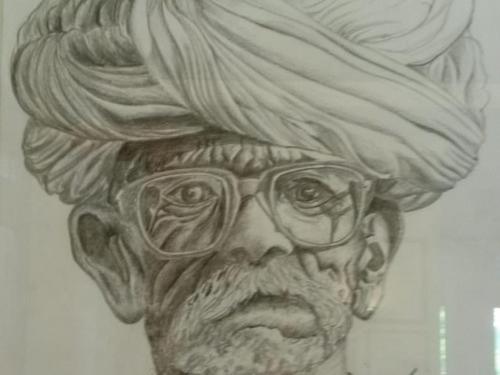 SIXTEENTH EPISODE
I don't do portraits,
I share, almost in spite of myself, a miracle;
The miracle is that these men and women come to me.
My hand brings them,
My hand, as if it were separate from me,
The mind does not participate,
He is only a witness,
A witness, every time surprised.
Surprised that HE came to me,
That HE look at me
And say
Here I am
I'm here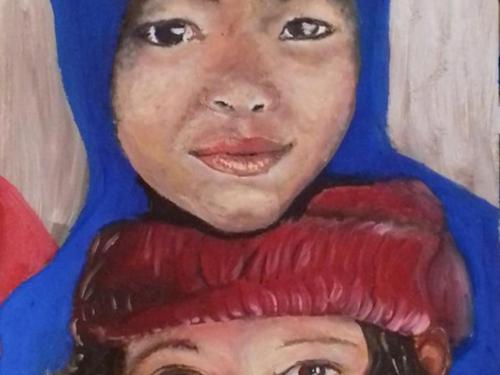 EIGHTEENTH PARTY
This is a detail of my painting that I call self-portrait,
the bottom one is me although not me.
In the fifties we were, we of public housing, better called CASE FANFANI we were all in the same thriving financial situation, poor.
We could say poor but happy and in part it is true, but surely it was in those years that a healthy desire for redemption was born in me and in many others in those days I never had textbooks and so I went to Sergio's or Danilo to study for this now I have more than 2000 books not all read but most of it is therefore my desire for revenge was not money but books, books, books, books ...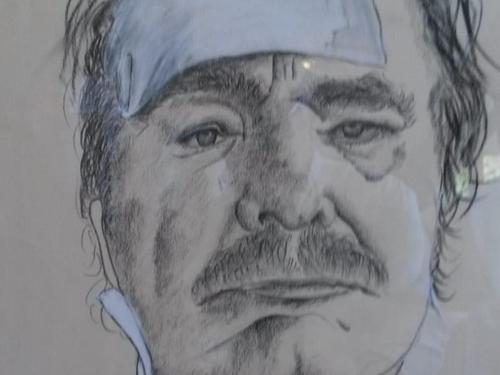 EIGHTEENTH BET
I am no longer like this today, but I have been. Some are ashamed of certain health incidents, not I who have always sought the positive side of everything in life.
What can be the positive side of a melanoma? I say it now ...
One, like me, has never had illnesses all his life, he thinks or believes he will last forever; instead the sense of limit comes from an insignificant speck. And since I never spent the time I wanted to paint, thinking "I will" the TI disease says "do it and do it now"; so for 6 years I gave up my other passion: THE KITCHEN. I have produced more than 150 drawings and paintings and I have never made a better choice, even though my restaurant IL MIRTO has been closed for six years and has only been in business for two years.
So if I finally dedicated myself to painting, it is due to illness. Here's the positive side!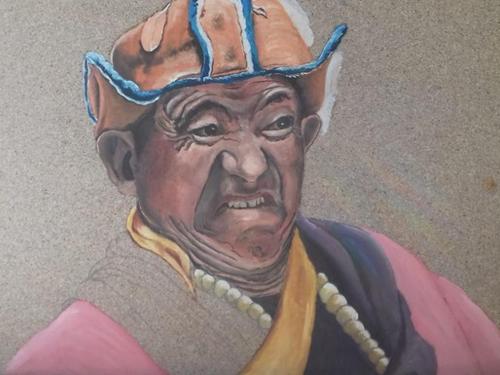 DICIANNOVESIMA PUNTATA
Qui il ritratto non era finito ma lo uso come spunto per l'INCOMPLETEZZA
PENSIAMO AD ALCUNE COSE LE PIÙ BANALI:
FARE LA SPESA, GUIDARE ASCOLTANDO MUSICA, BACIARE, ABBRACCIARSI....
Cose normali, di quotidianità.
Ma io non riesco a non pensare che, miliardi di anni luce di distanza da noi, due ammassi di galassie hanno impiegato milioni di anni per scontrarsi è produrre la MATERIA OSCURA; La Chiamano così perché non sanno cosa sia.
Io credo che, se questo non ci riguarda da vivi o da morti, allora noi non siamo nulla.
Riflettete su questo, quando litigate per SALVINI O RENZI.
Noi siamo parte di questo, e prima o poi spero che essere parte del tutto, il vero tutto, quello che la nostra piccola mente non riesce a raccogliere, ci riguardi.